FEATURES
One Tuxedo Park Resident Riding for a Cure in the 2017 Pan-Mass Challenge
Posted July 7th, 2017
NEEDHAM, Mass. July 7, 2017 – On Aug. 5 and 6, a rider from Tuxedo Park will cycle up to 192 miles in the Pan-Mass Challenge (PMC) with the goal of raising $48 million for critical research and cancer care at Dana-Farber Cancer Institute.
During PMC weekend, more than 6,200 cyclists from more than 40 states and eight countries will return to Massachusetts to participate in the PMC, choosing from 12 routes of varying mileage that run through 46 towns. Cyclists are anywhere between 15 and 84-years-old and range from seasoned triathletes to weekend warriors who trained for this event alone and everything in between.
"We are thrilled to be approaching our 38th PMC ride weekend. Seeing our growth over the years has been truly incredible and we look forward to achieving our fundraising goal of $48 million for Dana-Farber," said Billy Starr, founder and executive director of the PMC. "We want to wish all of our riders and volunteers a safe and enjoyable ride weekend – I'll see everyone out on the road."
Many riders participate in the PMC to honor a family member or friend lost to, or being treated for, cancer. More than 600 riders and volunteers are cancer survivors or current patients, considered "Living Proof" of the PMC mission to find a cure. The average cyclist trains for three months, solicits 40 sponsors and raises more than $7,000. Volunteers, spectators, donors and sponsors are part of the camaraderie on ride weekend, all working together toward a cure.

No other single athletic event raises or contributes more money to charity than the PMC. Since 1980, the PMC has raised $547 million dollars for Dana-Farber through the Jimmy Fund, its fundraising arm. In fact, the PMC is Dana-Farber's largest single contributor, raising more than 52 percent of the Jimmy Fund's annual revenue.
The PMC is presented by the Red Sox Foundation and New Balance. To make a financial contribution to a rider from your town or become a virtual rider, visit www.pmc.org, or call (800) WE-CYCLE. Connect with #PanMass2017 on Facebook, Twitter, Instagram, Pinterest and LinkedIn.
Good luck to the following participant from Tuxedo Park: Graham Caparulo
Pilgrim Pipeline Update
Posted February 6, 2017
Pilgrim Pipeline update
The Town of Tuxedo and the Village of Tuxedo Park are actively opposing the Pilgrim Pipeline. Both municipalities have passed resolutions to that purpose.
You can find the actions taken by the Town and links for further information about Pilgrim, upcoming meetings and calls for action on the Pilgrim tab on the Town's website:
http://www.tuxedogov.org/pipeline
The Mayor's letter dated January 18 discusses the actions taken by the Village:
http://tuxedopark-ny.gov/wp-content/uploads/2017/01/Mayors-Newsletter-1-18-2017.pdf
To receive updates directly from the DEC, sign up at:
http://www.dec.ny.gov/permits/105174.html
Town Actions
The Town Board has approved letters to:
oppose the designation of the DEC and the NYS Thruway Authority as co-lead agencies for SEQRA, the environmental review
press for a 90-day Public Comment Period so that municipalities have enough time to prepare statements and gather public comments.
The Town Board held a public SEQRA workshop led by our Town Planner which discussed the Pipeline, its potential route, and ways that the Public can get involved. More workshops will be held after Pilgrim submits a draft environmental statement, the DEIS, to the DEC. (A preliminary DEIS has been submitted which you can access from the DEC page listed above.)
The Town supports the activities of CAPPIT – Citizens Against Pilgrim Pipeline in Tuxedo – and we appreciate the input from CAPPIT organizers. Karen Dougher and Sue Scher update the Board at Public Meetings on the activities of the larger CAPP-NY group which includes municipalities throughout the Hudson Valley. ( www.stoppilgrimpipeline.com )
A NY Transportation Law gives Villages and Cities the authority to approve or disapprove petroleum pipelines on their land. Tuxedo, along with other towns in the Hudson Valley, supports a current bill in Albany that would amend the Transportation Law to include Towns. Supervisor Mike Rost and I are meeting with officials to garner support for this bill.
Actions that can be taken by Residents right now
Participate in call-in and write-in actions. The Town recently posted information about the call-in to Governor Cuomo which resulted in 1800 calls last week from our region. To read resolutions which have been passed by Tuxedo, Tuxedo Park and municipalities in NY and NJ – and for help in writing letters and to sign a petition online, go to:
https://stoppilgrimpipeline.com/resolutions/
Michele Lindsay
Town of Tuxedo Councilwoman
LindsayForTuxedo@gmail.com
THE PILGRIM PIPELINE - WHAT YOU SHOULD YOU KNOW
Posted October 11th, 2016
What is the Pilgrim Pipeline Project, and why are so many people concerned about it? How might it impact our lives here in Tuxedo?
These are important questions that all residents of Tuxedo should be exploring.
If constructed, the pipelines will most definitely have a direct effect on this community.
Let's start with the basics - What You Should Know:
What has been proposed is the construction of two new parallel pipelines running between Albany and Linden, NJ. The pipes would be roughly 170 miles long, with 116 of those being in the State of New York. The southbound pipe would carry Bakken crude oil while the northbound pipe would transport refined petroleum products, such as gasoline, diesel, kerosene and heating oil. (Many believe that Bakken crude is more dangerous to transport than other types of oil. Information about this can be found here.) The pipes would be capable of transporting roughly 200,000 barrels of oil per day. Along with the two main pipelines, five single product lateral pipelines would be constructed at intermediate delivery points in addition to four pump stations. Ten-meter stations would also be constructed. 79% of the mainlines would be installed within the New York State Thruway right-of-way and an additional 7.5% would be co-located with other roads, utilities and railroads. The remaining 13.5% would be newly acquired Right of Way. The Pipeline will have the power of Eminent Domain, which essentially means that they can put the lines wherever they want to so long as the plans have been approved.
This map shows where the pipeline would run through Orange County, and this one gives an overview of the entire route. The current proposal shows the lines coming down the Thruway into Tuxedo and then crossing Route 17 somewhere in the area of Stevens Lane. It would then travel along Fox Hill, down and through the Village of Tuxedo Park just above Front Gate and then continue south through the Tuxedo Farms Development and on into Rockland County. This map is over a year old. It is believed that updated maps showing revised routes may exist, however Pilgrim has not released them.
The Department of Environmental Conservation (DEC) and the Thruway Authority will share Lead Agency Status for this project in New York. This means that they will be responsible for the Environmental Review under SEQRA and, ultimately, approval of the project. Although it is uncertain whether or not the route has been finalized, the SEQRA process has already begun with applicant having submitted a Draft Environmental Impact Statement (DEIS) and initial scoping sessions scheduled for the coming months.
Municipalities all up and down the proposed lines (almost 40 in NJ and more than 20 in NY), including both the Town of Tuxedo and the Village of Tuxedo Park, have signed petitions and sent letters objecting to the project and in January of 2016 the Village passed legislation prohibiting its construction in the Village. (A copy of this legislation can be viewed here)
Unfortunately, unlike gas pipelines, there is no government agency at either the state or federal level charged with responsibility for overseeing the siting process for an oil pipeline like Pilgrim.
So, Why should we be concerned?
For starters, there's the obvious, potentially hazardous and frightening effects that any pipeline of this nature would have on any community through which it travels. The proposed route brings the pipelines through densely populated residential areas, near schools, hospitals and businesses, and would cut through numerous environmentally sensitive and protected areas, including across 3 major drinking water rivers and numerous smaller streams. In New York it crosses 232 regulated streams. The Ramapo Valley Aquifer will be directly impacted. A pipeline spill could potentially contaminate the drinking water for several million people and dozens of municipalities who rely on these water sources. Oil pipelines leak. According to stoppilgimpipeline.com, between 1986 and 2013 pipeline accidents have spilled an average of 76,000 barrels per year or more than 3 million gallons. This is equivalent to 200 barrels of oil spilled into our environment every day. Also, Pipelines explode. Oil pipeline explosions can be lethal and devastating and they happen with some regularity. Click here to view the overwhelming list of accidents that have occurred in this country in the last 15 years.
When it is installed, large swaths of land will need to be cleared on either side of the pipeline to ensure access and maintenance. Needless to say, the there will be unfortunate, visual impacts. Pilgrim has also stated that this land will be maintained largely with herbicides, which is another cause for environmental concern.
If it goes in, the pipeline will surely have a negative effect on property values. The threat of an accident, be it an explosion or a spill, and the subsequent damage in enough to turn many potential buyers away.
How Will This Project Impact Tuxedo?
Ultimately, the severity of impact that this project will have on the Town of Tuxedo and the Village of Tuxedo Park specifically will depend on the route that it takes through the municipalities. As previously stated, the pipeline will have Eminent Domain powers and could potentially leave a handful of residents homeless. It also has the potential to seriously impact the progress of the Tuxedo Farms Development. In September of 2015, representatives of the Related Companies (owners of the Tuxedo Farm's Project) attended a Village Board of Trustees meeting and publically expressed their concern with the proposed route, which goes right through the center of the development. Here is an excerpt from TPFYI's coverage of that meeting (the entire report can be found by clicking here)
"Megan Guy from the Related Companies was present and concurred that the developer does share the Village's concern. Ultimately they will have 1,200 homes to sell and they do not want to see the pipeline running right through the center of their development. To this end, their lawyers have been attempting to negotiate a deal with the pipeline, which consists of an alternate route. Although admittedly not ideal, the proposed alternate route would run across the old golf course property, just south of the old gatehouse, through the northern tract, behind the hills and across the negotiated buffer zone between the Village and development. This is not ideal, however it would limit the number of people and homes effected by avoiding not only their development but the school property, Route 17 and the Front Gate as well."
The pipelines are already having an impact on Tuxedo. The developers are understandably hesitant to move forward with building until the route has been finalized for a plethora of reasons. In fact, they have applied for yet another 6-month extension on their current permits with no apparent plans to begin construction before the spring.
Regardless of which route the pipeline ultimately takes, this is for certain; it will run underneath the Ramapo River and dangerously close to Tuxedo Lake, posing a giant threat to everyone's drinking water.
What Can We Do About All Of This?
So what can we, the residents of Tuxedo, do about all of this? At this point, the best thing to do is to remain informed and voice concerns publicly whenever possible. As previously mentioned, the Environmental Review process has begun and the scoping process is underway. What is scoping? Scoping is a process by which a written document addressing/analyzing potential environmental impact of the project is developed. It is the precursor to the development of the final Environmental Impact Statement and it ensures that the public has a say in that process. The Town Board will be scheduling a workshop meeting with their Planning Consultant, Bonnie Franson, so that they can take a closer look at all of the potential environmental impacts and begin to develop ideas and thoughts as to comments for submission. TPFYI encourages residents to attend this meeting and further inform themselves as to what is going on and how individuals can officially voice their concerns.
Additionally, there are a number of websites providing a great deal of information regarding this project. TPFYI encourages you to check this out as well. Two of the most informative are:
The Department of Environmental Conservation (DEC)
http://www.dec.ny.gov/permits/105174.html
and
The Coalition Against Pilgrim Pipelines (CAPP)
https://stoppilgrimpipeline.com/
Posted October 24th, 2016
Scenic Hudson and Partners Letter Regarding Pilgrim Pipeline
Posted December 21st, 2015
Click Here to Read.
How community-minded conservation, nature, and extraordinary biodiversity changed the landscape of Tuxedo Park
Posted November 4th, 2015
Tuxedo Park offers sanctuary to a diverse range of wildlife. This is unique – vast expanse of natural environments does not often exist so close to metropolitan areas. Tuxedo Park, however, is rich with biodiversity. Here, more than 450 species of trees and plants, 150 species of butterflies and moths, and nearly 200 species of birds, mammals, reptiles, and amphibians thrive. Its lakes and feeder streams teem with life year round.
A new book, Tuxedo Park: The Gift of Nature tells the story of the village's diverse species and scenic beauty through more than 200 original color photographs. On November 15th, Author Chiu Yin Hempel and Photographer Greg Miller will discuss their experiences and adventures creating the book. Tuxedo Park and other area residents, nature and photography enthusiasts, conservationists, and people who simply enjoy wildlife and history are welcome to attend. The presentation will be held at the Tuxedo Park Fire Department. Registration is required; the event is free.
Founded in 1886, Tuxedo Park is listed on the National Register of Historic Places. Nature in Tuxedo Park appears almost untouched by man. However, over 100 years of conservation-minded community development has been responsible for the village's continued ecological health and unspoiled beauty.
While writing the book, Ms. Hempel worked closely with John C. Yrizarry, naturalist, author and wildlife artist who spent more than a decade compiling his Field Notes of natural species in Tuxedo Park. "Tuxedo Park is a historically important, ecologically rich Shangri-La. John showed me so many species, including some not easily found in the Hudson Valley region, such as purple trillium and the protected pileated woodpecker," said Ms. Hempel.
"Together, Chiu Yin Hempel's historical research and writing, Greg Miller's photographic talent for capturing light, and John C. Yrizarry's work on documenting natural species tell the story of nature's gifts in Tuxedo Park," Carol Monderer, the book's publisher said.
The book is available for purchase on Amazon.com. This is the third volume in an illustrated trilogy about the historic community of Tuxedo Park, New York. The other books are Tuxedo Park: Lives, Legacies, Legends and Tuxedo Park: The Historic Houses.
This presentation is part of the Tuxedo Park Library's Authors' Circle. The Event will take place at the Tuxedo Park Fire Department: 2 Contractors Rd. Tuxedo Park, NY. Please make a reservation: register on the Tuxedo Park Library website, send an email to the library at tuxpl@rcls.org or call (845) 351-2207.
Tuxedo Park: The Gift of Nature - Author and photographer chronicle biodiversity and scenic beauty in historic village
Posted October 2nd, 2015
TUXEDO PARK, N.Y., Sept. 30, 2015 /PRNewswire/ -- Undisturbed expanse of natural environments rarely exists in close proximity to metropolitan areas. Yet, just 45 miles north of New York City, there is a village of extraordinary biodiversity. Tuxedo Park is home to more than 450 species of trees and plants, 150 species of butterflies and moths, and nearly 200 species of birds, mammals, reptiles, and amphibians. Its lakes and feeder streams team with life year round.
The story of Tuxedo Park's diverse species and scenic beauty is told in Tuxedo Park: The Gift of Nature, a new book featuring over 200 breathtaking original color photographs. The book is available for purchase from Amazon.com.
This book is the third volume in an illustrated trilogy about the historic community of Tuxedo Park, New York. The others are Tuxedo Park: Lives, Legacies, Legends and Tuxedo Park: The Historic Houses.
Founded in 1886, Tuxedo Park is listed on the National Register of Historic Places. Gilded Age luminaries, including Waldorf Astor, Augustus Juilliard, and Emily Post lived there. J.P. Morgan and Cornelius Vanderbilt were members of the Tuxedo Club. Bruce Price, Carrere and Hastings, Frederick Law Olmsted's sons, and John Russell Pope endowed the village with architectural masterpieces. Nature, however, is what truly distinguishes Tuxedo Park from all other towns and villages in the New York metropolis. This exquisite environment is now given a voice in Tuxedo Park: The Gift of Nature.
Carol Monderer, the book's publisher, said, "Tuxedo Park is home to extraordinary biodiversity, and this book serves to inspire conservation throughout the region so that nature will be cherished, respected and preserved for future generations."
"Tuxedo Park's nature appears almost untouched by man, but over 100 years of community conservation-minded development, in reality, has been responsible for the village's continued ecological health and unspoiled beauty," said Chiu Yin Hempel, author of Tuxedo Park: The Gift of Nature.
Greg Miller, photographer, said, "My photos of the four seasons open the senses to this magical, dreamlike world."
Author Chiu Yin Hempel wrote Tuxedo Park: Lives, Legacies, Legends and co-edited Tuxedo Park: The Historic Houses, which was selected by HouseBeautiful as one of the magazine's ten favorite books in 2007. Both books won the Award for Excellence from the Greater Hudson Heritage Network. Chiu Yin Hempel is a Trustee of the Preservation League of New York State.
Photographer Greg Miller is known for his panoramic landscape photos and for his consummate focus on the myriad qualities of light falling upon the landscapes. Miller's book, The Hudson River: A Great American Treasure, was chosen by The Bloomsbury Review as one of the "2008 Editors' Favorite Books of the Year."
CONTACT:
Carol Monderer Publishing
Contact Person: Joanne Zornow, PR
Phone Number: (646) 598-8198
Email: info@tuxedoparknature.com
Book Website: www.tuxedoparknature.com
Video: www.tuxedoparknature.com/video/
Company Website: www.CarolMondererPublishing.com
Community Coalition Imagines A Better Tuxedo
Posted July 9th, 2015
Sometimes Tuxedo seems like one of those people who has been living on sponge cake, and who suddenly realizes that they had better start working out. They just have to get up out of the hammock and take that first heavy-legged jog around the block.

That jog took place on Saturday, June 13, when members of the Orange County Citizens Foundation and a large group of Tuxedoans met in the emblematic Tuxedo train station for a dialog on Tuxedo's sense of place, and an organized "Placemaking Tour" of the Hamlet.
An informal citizens council calling itself "A Better Tuxedo" organized the event, which nearly a hundred people attended.
A Better Tuxedo grew out of discussions between members of the Chamber of Commerce, the Northern Tuxedo Residents Association, the Tuxedo Garden Club, the author of the MyHarriman blog, and other community leaders. The group has stated that its mission "to stimulate opportunities for commercial growth in balance with nature, and to create a sustainable economy based on utilizing Tuxedo's greatest assets...."
Stu Turner, a resident of Tuxedo and co-chair of the OCCF "placemaking" committee, led the discussion and explained the purpose of meeting: to try to think about how Tuxedo can reform its inherent weaknesses and make the most of its gifts.

Town Historian George Langberg presented a brief historical survey of Tuxedo, beginning with its settlement in the 18th century as Augusta Falls, its decline in the first half of the 19th century, its revival with the creation of Tuxedo Park, and the effects of modern circumstances such as the New York Thruway and independent neighborhoods.

Chamber of Commerce President William Sweet questioned what has prevented Tuxedo's retail businesses from thriving. After listing several advantages that Tuxedo enjoys, including beautiful parks, safety for families, and public transportation arteries to New York City, there was a long discussion of factors that might hold the town back in spite of its assets. Sweet suggested that Route 17 undermines Tuxedo's downtown. It looks like a highway, Sweet said, so cars blow through. The highway's commotion leaves little opportunity for pedestrians to stroll, and as a result, few shopkeepers bother to take care of sidewalks and storefronts. All of this leads to a downtown that appears tired and run-down. Sweet recommended changing the nature of Route 17, transforming it into a village main street (like Route 9 in Westchester County, or Route 94 in Warwick). Street-side parking, shaded pedestrian walkways, and bike lanes carved from Route 17's corridor could turn downtown into an inviting commercial district.

The president of the Northern Tuxedo Residents Association, Kristy Apostolides, recalled a popular children's story in which a magic spyglass enables people to see things not only as they are, but as they could be (a weedy backyard could be a garden, for instance, just look through the spyglass). She suggested that Tuxedo could flourish if only the townspeople and their leaders could see the potential it holds, rather than focusing on the negative. The spyglass in the story allowed people to see under the overgrowth and beyond the cracked paint to reveal underlying character and beauty.
Apostolides, who has worked with A Better Tuxedo, said she hoped the gathering at the train station with OCCF would function as an initial "spyglass" to allow residents and officials to see Tuxedo's potential. She emphasized that the vision is only the first step in the process and that work and commitment are needed to follow through and make those visions reality.
Other comments were delivered by Tuxedo Town Supervisor Mike Rost, Tuxedo Park Mayor Lili Neuhauser, and by Ken English and Sona Mason of the New York New Jersey Trail Conference.

A salient point of discussion was that the Town's vast parkland can be a resource for economic growth based on tourism, and that changes in the Town's services and physical plan should facilitate these recreational opportunities.
Following the discussion, a walking tour of the Hamlet was led by Sterling Forest Partnership chairs Sue Scher and Rodger Friedman. The walking tour drove home the points made by Sweet about Route 17, which discourages conversation and pedestrian strolling. The tour took in the struggling storefronts on Route 17, the inviting footpath around the Catholic Church, the Bruce Price houses of the Hamlet, the warren of residential streets, and the municipal parking lot leading to the Powerhouse.
The next step for the group and Tuxedo community is to come together for a public planning session to brainstorm ideas on how to affect change in our town. Since Tuxedo is limited in population and resources, a key effort in this meeting will be identifying volunteers who can take on responsibility for a task that they believe in and see it through to completion.
If you are interested in participating in Tuxedo's revitalization, now is the time to get involved. Please contact members of A Better Tuxedo directly at ABetterTuxedo@gmail.com or (845) 350-2076 or through Lisa Favia (lisa@tuxedochamber.org) or through the contact link of MyHarriman.com (http://www.myharriman.com/contact-2/).
For further information, part of the presentation, along with Tuxedo's 2011 and 2003 revitalization plans are available for download at tuxedochamber.org/placemaking.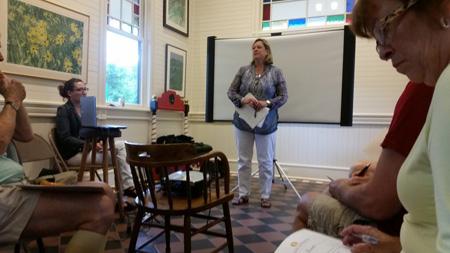 Genting Group Says It Is Vying for a Casino License
Posted April 24th, 2014
The Genting Group, among the biggest gambling interests in the world, announced on Wednesday that it was vying for one of the four licenses that will be available to open a casino in upstate New York.
Genting said it had paid the $1 million application fee to the state. The deadline for filing was midnight on Wednesday.
The company said it was considering several sites in the Catskill and Hudson Valley regions, but would not be more specific. At least 16 companies are expected to compete for the licenses to establish casinos, which Gov. Andrew M. Cuomo considers critical to lifting the struggling upstate economy.
Genting Group operates the Resorts World slot parlor at the Aqueduct track in Queens, as well as multibillion-dollar resorts in Asia.
Earlier this week, Caesars Entertainment became the only major Las Vegas gambling company to bid for a license, with plans for an entertainment complex worth more than $750 million in Orange County, about 50 miles north of Midtown Manhattan. Caesars's entrance is considered a boost to Mr. Cuomo, who has been trying to lure Las Vegas gambling companies to New York.
The casinos will be allowed in three regions: the Catskills and the Hudson Valley, which includes Orange, Sullivan and Ulster Counties; the Saratoga-Albany region; and a narrow strip in western New York, running from Binghamton north to the Canadian border.
The Catskill-Hudson Valley region is the most lucrative because of its proximity to New York City, an appeal underscored by the fact that two major gambling operations — Caesars and Genting — want to open there.
But there are concerns that a casino license might end up being steered toward a site in Orange County. It is much closer to New York City than Sullivan and Ulster Counties, whose economies are in far worse shape.
Many big players have also been wary about the prospect of opening a major casino upstate because of the many gambling options that already exist.
With new casinos or slot machine parlors opening in Connecticut, Maryland, New Jersey, New York, Pennsylvania and Rhode Island, and more to come in Massachusetts, some analysts think the market is already oversaturated.
In New York, there are now five Indian casinos upstate and electronic slot machine parlors at nine racetracks.
Medal of Honor Recipient To Visit Tuxedo
Posted November 12th, 2013
Of the 3,468 Veterans who won the Medal of Honor, our nation's highest combat award, only 78 are alive today. The total was 79 when I began writing this article, but Bud Hawk, who won the award in Normandy in 1944 for running back and forth across enemy fire to direct US tank destroyers in spite of a severe leg wound, passed away on November 4th.
One of these great men – Jack Jacobs – is visiting us at the Tuxedo Park Library on Sunday, November 17th, to share his story of leadership, sacrifice, and the fabric of our country.
I feel like I know Jack already because his story is, in many ways, my own. Both of our fathers were engineers and US Army veterans, his serving in combat in World War II, mine during the Cold War. We were both pulled into our college ROTC program and military service partly from a sense of obligation and patriotism, yet, to be completely honest, also by financial reasons. Mine was to pay for college, and his for what he describes as "a derisively small stipend… [and] I needed the money desperately." We both went to jump school at Fort Benning. Soon after pinning on lieutenant's bars we found ourselves leading soldiers in an unpopular and controversial war – mine in Iraq in 2003, and his in Vietnam in 1968.
Where Jacobs and I differ are his incredible actions in combat, which he details in his book, "If Not Now….When?" On a fateful day in March of 1968 while on patrol in Kien Phong, Vietnam, Jacobs' unit was hit by a Viet Cong ambush, and he was wounded by mortar fragments in the head and arms. In spite of impaired vision caused by his injuries, and with blood streaming down his face, Jacobs was able to take command, running through heavy enemy fire several times in an effort to evacuate his fellow soldiers. In this amazing act of heroism, he was able to personally save at least 12 lives while defending against at least three different armed patrols by the enemy.
Jacobs suffered incredibly for his actions, and admits even today that "the nature of a combat wound is that it often necessitates continuous medical care… occasional tune-ups and replacement parts." The book's forward begins with an incident in which Jacobs finds a piece of shrapnel near his nose 30 years after leaving combat. Yet after his convalescence, Jacobs fought his way back to Vietnam and arrived in Saigon again on the 4th of July in 1972.
He left his second tour with a total of two Silver Stars, three Bronze Stars, and two Purple Hearts. He retired as a full colonel in 1987.
Jacobs has spent his time in public after rising to prominence as a military analyst at NBC News going out of his way to downplay his actions. "Soldiers do not think of valor," he writes, and that they "act not for the accolade but for the lives of their comrades." He didn't publish his book until 40 years after he won our nation's highest combat award, 21 years after he left military service. His friend and NBC News anchor Brian Williams said that "I rather proudly assumed I knew the details of his Vietnam experience… it turns out I knew but a fraction of his story."
So what changed? Why did he choose now to tell his story?
The answer goes back to Bud Hawk – Jacobs is feeling the pull of time. "We Medal of Honor recipients are now few in number," he told me via email. "Because we are a wasting asset, we have decided to focus our attention on the one thing about which we feel passionately and which we may be able to affect: education."
To that end, Jacobs and the Medal of Honor Foundation have created a resource for educators called the Medal of Honor Character Development Program. "Recipients of the Medal of Honor feel strongly that the award is less a recognition of individual effort than it is representative of the sacrifice and patriotism of all those who have served, many of whom did not survive to talk about it." It is available – for free – online at cmohedu.org. If you are an educator or know one, please let them know about it.
And so Jacobs is here to tell his story in an effort to reach the next generation. To inspire them to serve, not just in the military, but in our community as well. It's an important message.
Few are better equipped to reach them than Jacobs. He has an incredible story. He is an excellent speaker, and incredible person, and is surprisingly candid. He loves poker. He jokes about his height (five-foot-five), saying that "large objects such as former offensive tackles are at a huge disadvantage... [o]nce the shrapnel starts flying."
Please join me in giving Col. Jacobs a hero's welcome to Tuxedo this weekend, for him, for Bud Hawk, and all of the great Americans we both served with here and abroad.
You just don't get a chance to meet someone like Jack Jacobs every day.


William A. Sweet


Jacobs visits the Tuxedo Park Library on Sunday, November 17th, at 3:00 PM. Seating is limited; please call the Library to register at 351-2207.

Copies of Jacobs' book, "If Not Now, When?" are on sale at the front desk.
Village Objects to Nungin Sun Won Variance Application
Posted January 25th, 2013

On January 22 Applicant Nungin Sun Won appeared before the Town Zoning Board of Appeals regarding their application for a Use Variance, which would allow them to construct dormitories at their facility, located at 371 Route 17 A. Numerous members of the public spoke out against the application for a multitude of reasons. What follows are two letters, submitted to the Zoning Board of Appeals by Village Mayor Thomas Wilson and former Town Planning Board member (and Village resident) Susan Goodfellow, outlining some of the major concerns with the applications.
7 Stable Road
Tuxedo Park, NY 10987
Zoning Board of Appeals
Town of Tuxedo
One Temple Drive
Tuxedo NY 10987
January 21, 2013
Dear Chairman Peverly and Zoning Board Members,
Thank you for the opportunity to comment upon the Nunjin Sun Won application to allow for building 63 dormitory spaces. I appreciated receiving the minutes for September and October's meetings and the opportunity to read documents submitted by the applicant. Mrs. Villanueva was very helpful.
Nunjin Sun Won purchased the property in an LIO district. This property was available for purchase for many years. Nunjin Sun Won applied for and was granted a religious use.
The property was removed from the tax rolls. The Building Inspector apparently misspoke at the October meeting. Greg Stevens confirmed that Nunjin Sun Won was not put back on the tax roles after being given a permit to use a major part of the property for a commercial purpose in 2009.
In a recent conversation, Greg Stevens told me that Nunjin Sun Won pays no county or school taxes. They made an agreement to make a payment to the Town "in lieu of taxes" of about $5000. I have not confirmed whether those voluntary payments have actually been made.
In seeking the permit granted in 2009, Nunjin Sun Won said they were unsuccessful in creating a viable religious use, so that led them to create a commercial business. In 2009, they were given a permit to rent classroom space to colleges and universities for commuter students. This business is called NYIU.
Apparently classroom rentals to colleges or universities hasn't worked out well. It looks like no colleges and universities are renting classroom space. Given that many schools are creating online programs for students, it may be that Nunjin Sun Won's business model is antiquated.
SUNY New Paltz was one of the schools they said they were negotiating with when presenting to the Tuxedo Planning Board. New Paltz was featured in a January 16th article of the Times Herald Record touting the launch of online degree programs in the Fall of 2013.
The SUNY New Paltz program is typical of what is going on around the country because it is a much more economic and convenient way to provide commuter students with courses.
In this application, Nunjin Sun Won appears to be pursuing the same line of business (renting classroom space to colleges and universities), hoping that dorm rooms might make their business more attractive, but without providing any data to show this would be the case. Further, there is no written description for how the rooms would be leased (to one school, to multiple schools, rented directly to students?). There is no business plan.
From reading the minutes, it doesn't look like they have a contract with any school. The so-called marketing plan submitted is not a plan but a mishmash of documents.
One the documents in the "marketing package" shows that Nunjin Sun Won allowed RCT to actively advertise and conduct classes for elementary school children in the summer of 2012, even though the site plan notes expressly state "space to be leased can only be leased for purposes of higher education (post high school)…" . How is it that Nunjin Sun Won disregarded limits of the existing permit?
A recent article in the Photo-News (January 11, 2013) indicates that Nunjin Sun Won has been in conversation with the local school about dorm rooms for high school students. This further confuses the direction they are going in and makes the application before you suspect.
Has Nunjin Sun Won been candid with the Board?
The September and October minutes do not show that Nunjin Sun Won actively pursued all business opportunities that are consistent with each permitted LIO use.
So, on what basis should the Board grant the request for dormitories? The applicant does not have a unique hardship situation caused by the Code. Their unsuccessful business was caused by their own choices.
For all of the reasons cited above: 1) the applicant's lack of unique hardship, 2) the role of the applicant in creating its own hardship, and 3) lack of clear evidence of exploration of each permitted use, I request that you reject this application. Approving the application would create a dangerous precedent without a demonstrated need.
The request for dormitories is a use not contemplated for in the LIO District. Residential use is not contemplated in this zone in the Comprehensive Town Plan. Dormitory use represents a fundamental change to LIO zoning. This serious issue rightly belongs in a broader discussion and examination of the Town Plan.
Many thanks for the work you have done in examining this application and for considering the comments I have made. I regret being unable to attend the meeting on Tuesday and wish you well in the deliberations.
Sincerely,
Susan Goodfellow
Saturday Morning Enrichment Classes at TPS begin January 12
Posted January 11th, 2013

By Kathleen McNamara
On Saturday, January 12 we launch what is proving to be a very exciting expansion of our school's offerings, both to Tuxedo Park School families and to the wider community in which we live. Saturday morning Enrichment courses are now in full swing from 9:00am to 12:00pm at our school, with such diverse offerings as chess, fencing, drama, "minecraft," supervised open gym, yoga and Chinese, the latter two of which are also available for adults. We're thrilled by the response we've had so far, and we welcome you to go to our website tuxedoparkschool.org to learn more about our Enrichment courses. We are so proud of the community we have built among the families of our 243 students, and it is exciting to have another opportunity to extend that to the people who live near our school. For well over a century, Tuxedo Park School has been supported and enriched by our local community and it seems a natural transition to open our doors to its neighbors.
What you will find here is a group of lifelong learners of every age—from our faculty to our students to the family members who enable the important work that goes on here. TPS families volunteer at our school and in our community with outreach programs such as supporting the Food Pantry in Sloatsburg, the Suffern and Warwick Soup Kitchens and the BackPack Food Program in Tuxedo. The recent hurricane gave us all an opportunity to give, and to benefit from the goodwill that emerges after such disasters.
The ways in which our school's story is interwoven with that of our community are extensive and they reach deep into history. We were fortunate enough to have Tuxedo Historic Society recently feature that story in an exhibition about our 113-year history. TPAG (Tuxedo Performing Arts Group) frequently stages performance on our campus, including the one last year by the West Point Glee Club. St Mary's Church recently hosted a lecture about our school, and its rector, Betty McWhorter serves as a school Trustee. The Tuxedo Club hosts many of our racquet sports, our new rowing program on the beautiful Tuxedo Lake, and is the setting of many important TPS events, including our annual benefit in April. We are very grateful for the ways our larger community has welcomed and integrated us as a school, and we invite you to enter through our doors and feel similarly welcomed.
For details about our Saturday Enrichment Program, please call Jackie Levine at 351-4737 or email her at jlevine@tuxedoparkschool.org.
STORM DAMAGE IN TUXEDO PARK
November 2012
AMAZING STORM PHOTOS FROM NYC
October 2012
Queens flooding and ruptured gas lines destroys entire community
Verizon headquarters downtown flooded
Cars piled up in flooded downtown NYC
Waves push boat onto train tracks in Staten Island, NY
East 86th Subway
Subway flooding rapidly
Laguardia Airport
Atlantic City, NJ
Seaside Heights, NJ
Garden City, New York
More devastation in Queens
Scuba diving in downtown NYC
More cars under water in downtown NYC
Oil tanker floats onto roads in Staten Island
Taxis underwater in NYC
All tunnels completely flooded with more than 12 feet of water
FDR totally flooded
Massive ConEd Explosion on Lower East Side

LOOKING BACK, LOOKING FORWARD: Celebrating 113 Years of Dedicated Curiosity and Fostering Lifelong Learners
October 2012
Tuxedo Park resident Kathleen McNamara writes about the exhibition Tuxedo Historical Society is staging on Tuxedo Park School, where she serves as Head of School.
Just over 70 years ago, over a dozen WWII British "war orphans" came to Tuxedo Park School where they attended as boarding students. They lived at the nearby "Children's House," a vacant home in the Park that was repurposed and staffed to accommodate the children taken in from British families fearful of the German "Blitz." The children's host here was a group of local Park families led by Caro Mulford Sonne, whose husband owned the home, and whose son (Chris Sonne, the current Tuxedo Historian) will be giving a lecture on the English children on November 11 at 2:00 pm at St Mary's church.

The children sailed here to Tuxedo Park in a convoy with another ship which was torpedoed en route, thus making our batch of children the last ones to make the harrowing cross-Atlantic voyage before war's end. The New Yorker famously chronicled their tenure here in a 1944 article that focused on our community and the young ex-pats' assimilation with the school's population of local Park children. This infusion of new faces at the school was a welcome one, and it sparked a tradition of outreach beyond the gates that has thrived and expanded to this day--our students currently hail from 41 towns, five counties, and two states. The school's diversity is now socio-economic, ethnic and religious, as well as geographic, and it is thriving because of it. It is important for our school's 243 students to understand the rich legacy that precedes them here, so we set about documenting that story. We are happy to announce an exhibition about our 113-year-old school at the Tuxedo Historical Society, "TUXEDO PARK SCHOOL: LOOKING BACK, LOOKING FORWARD," which runs from October 29 to November 20. Six years ago a different kind of documentation occurred on our school, this one led by the auction house, Christie's, which was charged with selling the most valuable art and furniture from the collection of Mrs. Natalie Knowlton Blair, the woman whose Carrere and Hastings-designed home, Blairhame, has housed Tuxedo Park School since 1957. Her Charles Willson Peale portrait of General George Washington sold for over $20 million, and many pieces of her collection are on permanent display at the American Wing of the Metropolitan Museum of Art. Mrs. Blair's scholarship of Americana is renowned, and she created her own mini-museum in the rooms of Blairhame's third floor. It is exciting for a school to inhabit a space as special as this, with children playing field hockey and soccer on the grounds designed by Frederick Law Olmsted and dining in the shadow of a 10-foot replica of the Charles Willson Peale portrait of Washington.

We also operate in the shadow of the dedicated people who preceded us here at the school, including Anthony Barber, who brought the Green & Gold Team tradition to TPS in 1941, and created several academic awards that we continue to sustain 60 years later with annual inductees of current students. Ten Heads of School have preceded me here at Tuxedo Park School, and I am pleased to recognize their efforts in creating the school we have today. We've been fostering life-long learners for well over a century, and as we navigate our second century we're grateful for the lessons and stories from our history. These stories have been recorded via a technology project among our students, who created an iPad app to house the oral histories of alumni they interviewed for the exhibition. Museum visitors will be able to hear these recordings and view digital photos from our three historic campuses at eight iPad stations at the rear of the exhibition. We invite you to stop by the Historical Society at 7 Hospital Road, just off Route 17 in Tuxedo. October 29 through November 20, Sundays from 11:00am to 2:30pm, Monday – Friday from 8:30am to 12:00noon and on Fridays from 3:00-5:30p, as well.
Big Old Houses: One Hundred Years Later
June 2012


Click here to read article
The Spa at Glenmere Mansion has grand opening
April 2012


Click here to read article
Tour of Town of Tuxedo Mulch Site
April 2012
by Geoff Welch

Click here to view photo album
What Is That Orange Foam in the Wee Wah?
March 2012

Over the course of the past week or so, an orange foamy substance seems to have cropped up on the rocks in and around the mouth of Warwick Brook, where it joins with the Wee Wah Lake. What exactly is this stuff???? Although testing remains to be done, a similar foam can be traced up Warwick Brook to Four Corners Pond on Long Meadow Road and beyond it to a broad marsh, adjacent to which is found the Mulch Pile on Tuxedo Town Property. The Village Board of Trustees is acutely aware of the situation and plans to hold a special meeting within the next day or so at which they will discuss testing.
Fish Kill Along The Warwick Brook in Sterling Forest State Park
March 2012
by Geoff Welch

A major environmental horror has occurred along the Warwick Brook in the Town of Tuxedo, A fish kill along the Warwick Brook and particularly in Four Corners Pond in Sterling Forest State Park. The Mulch site for the Town of Tuxedo is the probably source of the problem.
Click here to view photo album
Big Old Houses – Room with a Bath
Click here to read the article.
Getting To Know Kathleen McNamara
An In Depth Interview with the New Head of TPS
March 2012
In the ten months since her arrival at TPS, Head of School Kathleen McNamara has weathered an earthquake, a hurricane, a freak October snow storm and two lingering power outages, but she has not been at all deterred--quite the opposite in fact. Not only is the school thriving, with an all-time high enrollment of 237 students, new Extended Day and Discovery Programs, a blossoming iPad curriculum, and a student trip to China later this month, but Ms. McNamara is also settling into the greater community by joining the congregation at St. Mary's and taking on a leadership role in T.P.A.G. All this and she still finds time to teach a French class, attend academic conferences, sing in the faculty "glee," write journal articles, and lead a strong family life (complete with a new Golden-doodle puppy, Leo).
So, who is this dynamic, motivated woman who seems to be taking both the school and the community by storm?? Her background is impressive. Kathleen McNamara graduated from Rutgers with a BA in French, going on to earn an MA in French Literature from NYU before delving into the world of education as French and English teacher at The Masters School in Dobbs Ferry, NY. From there she moved into a leadership role as high school placement counselor and 9th grade English teacher, and then on to Head of the Rippowam Campus at Rippowam Cisqua School in Bedford, NY for 10 years before journeying out West where she served for five years as the Assistant Head for the Upper Division at Marin Country Day School in Corte Madera, CA. Ms McNamara is a motivated educator and an experienced leader, and while this is all very imposing, there is only so much one can learn about a person on paper. To that end, TPFYI sat down with Ms. McNamara herself in hopes of learning a little bit more about what inspired her to come here, how she feels things are progressing so far at TPS, and what she hopes to achieve in her role moving forward. We found her sitting by a roaring fire in the office she inhabits just off the school's main entrance, a location that allows her to keep up with the bustling activity of the school itself—it all files by her door, often with growing puppy Leo keeping sentinel.
TPFYI: What first attracted you to TPS and what was it that ultimately made you want to come here?
KM: It was the impressive students and their passion for learning; they are so self-possessed and motivated. It was clear to me that this was the result of dedicated faculty and families, so by extension, these groups were also an important part of the appeal. Tuxedo Park School teachers make the effort to know and teach each child as an individual, and the TPS parent population is very inclusive and engaged.
TPFYI: How would you sum up your first 6 months?
KM: I am the 11th Head of School at TPS, so I join a long line of impressive school leaders. There was much to be learned about what they brought to this school so I spent my earliest months learning about the rich traditions that came before me. I've also engaged in an extensive "listening tour" including parents throughout the TPS community. Our students come from two states and 40 towns, so it's a diverse group with unique viewpoints and concerns. It was important for me to get to know them personally, and I've gained remarkable insight from this process.
TPFYI: What sets TPS apart from other schools where you have worked?
KM: This school evolved in such a unique community, it really can't help but reflect that uniqueness in the kind of faculty and student families it attracts, in the culture and in Blairhame itself--the school building. TPS has been home-grown here in Tuxedo Park over the past 112 years so there isn't another school quite like it. At the same time, it truly is a welcoming place of incredible diversity with a commitment to being part of the global community beyond the gates.
TPFYI: Has the school (and this community) lived up to your expectations? What, if anything, has surprised you?
KM: It is an exceptional community—and our school's history is tethered directly to that of the Park itself. In fact on Oct 15 the Tuxedo Historical Society will be hosting an exhibition on Tuxedo Park School and we're in the throes of researching and cataloguing that shared history at this moment. It's an undertaking that involves both faculty and students and it has proven to be a very enriching experience for both. If I've been surprised by anything, I'd say it is by how many members of the Tuxedo Park community have been supportive of the school—even those who do not have children here.
TPFYI: Many people in the community do not know much about TPS--either because they have no children (or are empty nesters), their children go to another local school, or they are people living outside of the Park. What do you want them to know about TPS and why should they care about the school…how does it affect them?
KM: Tuxedo Park School is a premier elementary educational institution, and there is nothing like it anywhere in the area. In many ways this makes TPS a significant draw for potential new Tuxedo Park homeowners with children. Our student families are an incredibly diverse group and I think there is a benefit to them spending time inside the Park. Additionally, the school has rich programs for non-students as well, including summer camp that is sponsored in partnership between the Tuxedo Club and School. We recently held a reception at the school where we welcomed residents of Tuxedo Park and we had terrific response. We think of ourselves as a resource for the community with offerings including lectures, musical performances, such as the West Point Glee Club performance here under the direction of TPAG, and this week we've opened up the school musical, Grease, to the public and hope that members of the local community will all come (March 7 and 8 at 6pm). Ultimately, having strong institutions within the Park is good for all residents of the Park.
TPFYI: Do you think there are ways for students at TPS to become more involved in our community?
KM: We place a high priority in being involved in our local community and in the world. We release trout into the lake every year on Earth Day and recent service projects include fundraising for Hurricane Irene victims, making meals for the soup kitchen in Suffern, hosting food drives for the food pantry in Sloatsburg, visiting the seniors at the Promenade at Tuxedo Place, and we are currently holding a baby item drive for local charities. Our annual "Community Helpers" luncheon is always a highlight for us, gathering local police, firefighters, postal workers to have lunch with primary school students. We also have a great relationship with the Chamber of Commerce, TPAG, St Mary's, and The Tuxedo Club.
TPFYI: What is your favorite thing about the school community to date and what is one thing that you would change if you could?
KM: I love the great traditions here such as the Green & Gold competition, which dates back to 1942. Students and faculty alike enjoy being a part of the good natured competition and I have enjoyed making the students laugh with funny green and gold outfits. Change is inevitable in schools in the 21st century and while our programs are strong, I am excited about the work that our faculty are doing to make our curriculum even more innovative and challenging. We are looking to bring in new technologies to ensure we are preparing students for whatever the future may hold for them. Beyond iPads and apps we are looking to instill new ways of teaching students to collaborate, create, and think critically. As educators our mandate is to be as fearless and open-minded as we ask our students to be.
TPFYI: In your bio on the TPS website you say: "I have learned that one of my roles is to set clear expectations for faculty, students and parents and to lead, as much as possible, by example. I have found tremendous satisfaction in my relationships with all three of these groups. After twenty-two years in education, I am still enamored of all the respect and love that teachers give students and students accord teachers." What are some of these expectations?
KM: For students at TPS their mandate is: "Be Kind, Be Fair, Be Responsible." For Parents, the "listening tour" roundtables are set up to encourage a meaningful home-school communication and to support each other as we endeavor to educate these children. For teachers it is to model a lifelong love of learning and a passionate curiosity about the world.
TPFYI: Your numbers may seem small to some readers, but in the last 20 years the student body here has doubled in size. What do you see for the future of TPS in terms of growth....will it continue to get larger? Should it?
KM: Our new wing allowed us to grow in the past decade and I think the school has benefited from that. But our student-teacher ratio is still deliberately low and we relish that. Our ideal maximum capacity is 250 and we are quickly approaching that number; already in many of our classes there are waitlists because there is more demand for seats than we will accommodate. We are committed to our tag line: "Small School. Big Difference." We will always maintain that every student will be known, appreciated, and have opportunities to participate and lead.
TPFYI: What are some of your long-term goals for the school community?
KM: We want to continue our high standard for education and character-building, increase the role that TPS families can have with the school, build 21st century skills in our students such as critical thinking, the capacity to collaborate and be innovative. We relish our connection to this unique community and look forward to finding new ways of being an active, contributing member of Tuxedo Park.
WILSONOMICS
On January 10, 2012, Village of Tuxedo Park Mayor Thomas Wilson officially announced his candidacy for Congress in the 19th district of New York. TPFYI sat down with Mr. Wilson to find out a little more about why he decided to run and what he hopes to achieve if elected.
TPFYI: What was it that made you decide to run for public office?
TW: A new political will & real leadership must take control of Washington. Elected officials must stop trying to gain political advantage in partisan politics and put aside their differences, or America may soon become yet another declining world power whose time has come and gone.
This new leadership and political will must not simply be Democratic or Republican, but instead, purely American. Un-selfish & open to the enormous pool of American talent, resources, & enthusiasm that will propel this nation into an era of re-born prosperity & mark the beginning of its greatest century yet.
TPFYI: How do you plan to balance your Congressional Campaign with your job as Mayor? Will you still be able to dedicate the necessary amount of time to running the Village?
TW: I received a leave of absence from my full time job in Manhattan, so I will be in Tuxedo Park full time to focus on being Mayor and running for Congress.
TPFYI: Since most Village Mayors have devoted at least 2 terms, how do you plan to smoothly transition from Mayor to Representative if successful?
TW: The Village has a re-organization meeting every July where a Deputy Mayor is appointed to assist the Mayor. Should I become elected to Congress in November, 2012, the Deputy Mayor will become Mayor in January, 2013. His or her term will expire in July, 2013.
TPFYI: In your view, what are the most important issues facing our district? How do you plan to address these?
TW: I plan to address the following issues with purpose & passion, and most of all with my usual commitment & diligence: high property taxes, high school taxes, high health costs, high energy costs, infrastructure re-building, power outages, mass transit, job growth/creation, Indian Point, Sullivan County fracking, immigration reform, climate change & stormwater flooding.
TPFYI: In what, if any, ways do you feel you might be able to serve/help Tuxedo specifically if elected?
TW: Provide infrastructure funding to create a smart grid that is less reliant on Orange & Rockland, build a new sewer facility that does not rely on concessions to The Related Companies, solutions to mitigate flooding of the Ramapo River, create a Route 17 tax free zone to encourage new business, job creation, & a Northern highway exit to alleviate traffic on Route 17, continued use of Baker High School for education, better cell phone coverage, & super broadband connectivity independent of cable.
TPFYI: What sets you apart from Nan Hayworth, aside from your affiliation with the Democratic Party?
TW: I will focus on solving District issues rather than promoting a personal/Tea Party agenda for national attention.
TPFYI: The recession and high unemployment are lasting much too long. In your view, what needs to be done to make significant improvements? How can you influence that as a congressman?
TW: We need new leadership on affordable health care, immigration reform, burdensome regulations, education & apprenticeships, tax simplification, & innovation revitalization.
Simple ideas like allowing insurance companies to sell across state lines will increase competition & lower health care costs. Passage of the DREAM Act will create jobs, generate new tax revenues, & spur entrepreneurial enthusiasm.
Adoption of a Design-Build process for infrastructure projects will save time & money. Quality of construction can be insured by the use of Public-Private partnerships with municipalities, private entities, & Union pension funds. Union pensions have to generate close to double-digit annual returns to keep up with the aging population of their membership. Rather than invest in infrastructure projects in third world countries, we should encourage Union pensions to invest in projects locally like the Tappan Zee Bridge. A Public-Private partnership with Union Pensions and a Design-Build process will create new union jobs, quickly improve mass transit, & increase prosperity throughout the Hudson Valley.
To reduce burdensome regulations that often layer over multiple jurisdictions, we should look at repealing outdated regulations & establish periodic reviews of existing regulations. New initiatives must be considered to exempt certain types of small businesses from new regulations as they grow & expand.

Finally, many young people are either uninterested in going to college or unqualified to get a job. The charter school trend is an encouraging alternative to the traditional education model but it is not a cure-all. There is a growing consensus that school districts need to re-think the way they hire, retain, fire, and inspire teachers. To encourage the hiring of young workers, we should also look at apprenticeship programs that allow people to acquire skills and gain experience, while employers benefit from a graduated wage structure.
TPFYI: It seems as though partisanship is growing more deeply entrenched in Washington D.C. and the general population is becoming more frustrated with the political process. What can you do to try and change that and still remain effective for this Congressional District?
TW: The purpose of the Tea Party is to create national grid-lock. We need new leadership and political will to create comprehensive solutions rather than partisan solutions. For instance, Peter Dolan & I recently met to put aside our differences on Tuxedo Reserve & agree to work together on solutions for the Town & Village. If Peter & I can agree to work together after all our differences, I am confident that I can find similar solutions in Washington.
TPFYI: Which current representative do you admire most and why?
TW: There are two Representatives that I admire for similar reasons. First, Representative John Lewis from Georgia's 5th District. As one of the original Freedom Riders, and member of the Student Non-Violent Coordinating Committee, Lewis was on the front lines with Dr. Martin Luther King. The Freedom Riders were the object of much hatred and brutality. Lewis suffered a fractured skull in Selma, and he bears the scars of those bloody days today. His activism and suffering during the Civil Rights Movement continues to inspire me, and I hope, guide me to make a difference as well. As Lewis said on February 27, 2008, "Something is happening in America and people are prepared and ready to make that great leap." I want to take that great leap with Representative John Lewis.
My next choice is Representative Luis Gutierrez of Illinois' 28th District. In some ways my esteem for Gutierrez is akin to my esteem for Lewis; both advocate non-violence and civil disobedience. Gutierrez is a national leader on comprehensive immigration reform. He is the first elected official to sponsor the DREAM Act – legislation that requires education or military service in exchange for conditional permanent residency to illegal immigrants that arrived in the U.S. as minors. In addition, and this is something I feel very strongly about since my father is a Vietnam veteran, Gutierrez also introduced legislation that makes treatment and counseling available to veterans in times of need. He also expanded health care service to veterans by securing $92 million for grievous injuries and prosthetic limbs.
Both men are unafraid to tell the truth. They both stood for the truth when the truth was unacceptable. When I am your Congressman, I will not tolerate unacceptable truths either.
TPFYI: Is there anything that you would like to address that has not been covered in this interview?
TW: Living in Tuxedo Park over the last 11 years has profoundly changed my life. This community has given me life-long friends and made me a better person. Most importantly, public service has been the most rewarding experience of my life & I hope that you will continue to support me in my run for Congress.
Obscure Poughkeepsie/New York Social Diary
by John Foreman
Poughkeepsie, NY, like most old cities in our part of the world, is full of mysterious stone retaining walls. I often wonder what used to be behind them, before today's mini-marts, parking lots, office buildings, subdivision houses, and (usually funky) "garden apartment" complexes.
The one in the image above borders a short street called Dongan Place, located a block east of the Poughkeepsie Amtrak station. Just as nature abhors a vacuum, so Poughkeepsie's city fathers have abhorred the emptiness of the space that miraculously survives behind this wall. Since 1949 they have repeatedly tried to fill it, first with low income housing projects and, more recently, with a proposed mix of retail and (presumably) higher income housing.
They have failed so far because it is a public park, destruction of which requires state-level legislative approval. To date this has not been forthcoming. The beleaguered patch of lawn in the image above was once a small estate that still contains its original Italianate mansion. Called Hill House, it was built in 1859 for George and Charles Pelton, a pair of rich Poughkeepsie carpet manufacturers. Charles got married; George never did.
They all lived together at Hill House, dying one by one, until family heirs sold it to the City of Poughkeepsie in 1910. A $4000 bequest to the city from a deceased believer in what at the time was called the American Playground Movement enabled the municipality to put together the $10,000 purchase price. The posthumous donor's name was Mrs. Charles Wheaton, and it seemed appropriate to rechristen the place Wheaton Park.
Oh, the indignities old houses suffer. Old people too, if you think about it. Those of us in our sixties may find it sobering indeed to gaze upon Hill House, with its awful screw-on shutters, flaking paint, filled-in porches, macadamized lawn and brutal fire escape affixed to its facade like a giant carbuncle on the nose of a beloved aunt. OK, OK, I'm overdoing it. More important than aesthetics is the fact that, for the last 100 years, this house has been of invaluable service to the neighborhood as a day care center. Since its founding in 1907, the Poughkeepsie Day Nursery has helped legions of young parents who might otherwise have been in grave difficulties. It's not the Nursery's fault that neither they nor the City of Poughkeepsie has the funds to properly maintain Hill House.
This of course was once an open porch affording sweeping views of the Hudson.
Those views, alas, have been compromised by an Amtrak parking lot and four elevated lanes of roaring traffic on Route 9. The bridge in the distance is the Poughkeepsie Railroad Bridge, opened in 1889, on the verge of collapse by the 1990s, and restored recently as a pedestrian walkway that is terrific fun. It's our local High Line.
My heart goes out to the Day Nursery for those eaves. I have so been there.
Here's the other side of the house, showing how the porch wraps around. I can well imagine it with awnings and wicker and potted palms. The upper deck looks to me like early 20th century work – basic ideas intact, but details simplified. In 1951, Day Nursery Director Josephine Talbot described the view from this porch as an education in itself for the children.
"There is the river with the mountains in the back. The leaves are turning now and they'll want to know why. Ships come up the river now and then and we imagine where they're going ... to China or Europe or South America. Of course with the railroad station just below, it's a virtual utopia for the youngsters seeing the engines slow down right outside their window."
I liked the look of all those brackets.
It's hard to get much sense of the past here, but somehow this angle of the porch columns and the glimpse of the river beyond do it for me.
This path leads out of Wheaton Park to a little street called Davies Place, once a rather distinguished place to live.
That's Hill House hidden in the distance behind the big tree on the left. The building in the foreground is currently used as a community house by the Church of the Holy Comforter, a neighborhood landmark at the other end of the block.
You know money is short when broken windows are repaired with plastic drop cloths.
This beautiful iron railing – beautiful in spite of its damaged condition – runs between the church house and a mansion next door. The latter was built in 1860 for a prosperous local builder and one-time Poughkeepsie mayor named William Harloe.
The Harloe house has been divided into three apartments and is currently for sale for $159,000.
Another house on Davies Place. People are trying very hard in Poughkeepsie, a city brimming with terrific old houses. Many are in neighborhoods where nothing at all is run down and a grand old house will still cost under $400,000.
There must have been a building frenzy on Davies Place on the eve of the Civil War. Both the Pelton and Harloe houses were either still under construction or only just finished in 1860 when this church went up on the corner of Davies Place and Main Street. Called the Church of the Holy Comforter, its designer was none other than Richard Upjohn, architect of New York's Trinity Church at Broadway and Wall. Holy Comforter has been on the National Register of Historic Places since 1972.
Holy Comforter seems in pretty good shape, all things considered, even though the chain link additions to its wrought iron gate are a little alarming.
Looking north on Davies Place with the Church of the Holy Comforter on the left.
Family Turns Grand Old Ballroom Into Livable, Viable House

Photo by Jonathan Becker/Town & Country
The January issue of Town & Country runs a profile of Tuxedo Park, the 5,000-acre NYC bedroom community that's credited with the modern dinner jacket of the same name and will celebrate its 125th anniversary next year. Names such as William Henry Poor, Emily Post, Harry Truman, and Dorothy Draper—whose parents' grand stone manor is currently asking $3.3M—made Tuxedo Park famous, as do its many impressive estates (ranging from lakefront manses to lots and lots of Tudors). After the Great Crash of 1929, certain properties fell into disrepair and were converted into unconventional spaces—and in the realm of the unusual, it doesn't get much crazier than living in what used to be a ballroom.
Enter the Kilgore family, who in 1999 paid $1.3M for a freestanding 75-by-45-foot ballroom that had been built in the mid-'20s and once faced Villa Blanca, a manse likely designed by McKim, Meade & White. (It was torn down in 1937.) The place was converted into a residence in the '60s with the addition of a second floor for the bedroom and bathroom, renovated again by actress and comedian Whoopi Goldberg in the late '90s—she was in contract to buy the ballroom but eventually settled on a larger actual house in town—and again by the Kilgores, who divided the bedroom so their daughter would have a place to sleep, too. Other changes were made on the surface level to make the place look like it stepped out of the 18th century. As to what life actually feels like there? See this kicker from an old NYT story: "Although Mr. Kilgore can't quite explain why, whenever he returns to the ballroom and opens the elaborate iron gates at the entrance to its driveway, he feels as if he should mix a shaker of dry martinis for a party that is about to begin."
A Small Slice of the Grand Life
By JANE GARMEY
TUXEDO PARK, N.Y.
EVEN in a turn-of-the-century gated enclave famous for its architectural extravagance, a freestanding ballroom built into a rocky hillside with urn-shaped finials, huge windows rising to fanlight transoms, a limestone balustrade and a 28-foot ceiling is an unlikely choice for a weekend getaway. But when this one came up for sale, Jack and Kim Kilgore had no hesitations. "It was quite impractical," Mr. Kilgore said, but "quite magical, and we have never for a moment regretted it."
It was also, in spite of its opulence, a one-bedroom house, thanks to a conversion in the 1960s, and in that sense one of the most modest dwellings in town. A 2,050-acre gated community in Orange County, less than 50 miles north of New York City, Tuxedo Park is known for its scores of enormous mansions, built by some of most prominent American architects of the late 19th and early 20th centuries, and ranging in style from shingle style to Arts and Crafts, Tudor to French chateau, Italianate to pure Shangri-La. In a setting like this — the splendor of which has just been documented in a 350-page book, "Tuxedo Park: The Historic Houses," and will be showcased in an upcoming photography exhibition — it would be easy to overlook a 1920s annex to a long-demolished mansion. The Ballroom, as the building has always been called, is almost an afterthought in the book, sequestered in a section about the town's lost houses. But the Kilgores set their sights on it the moment they learned it existed.
That was in 1997, when they came to Tuxedo Park to look at another house. Sitting in the broker's office, Ms. Kilgore noticed a flier advertising the Ballroom, and was told that it was a local folly, under contract to Whoopi Goldberg. "My heart sank," Ms. Kilgore said, "because I knew at once it was exactly what I wanted."
For the next two years, the Kilgores — he deals in old masters and has a gallery, Jack Kilgore & Company, in New York; she was working as an adviser to clients at Christie's at the time — kept coming back to Tuxedo Park. Friends would invite them up, and although they were always on the lookout for a house to buy, nothing compared to the Ballroom. Then, in 1999, Ms. Goldberg, who had decided to buy a larger house nearby, put this one up for sale.
WHEN the Kilgores bought it in 1999 for just under $1.3 million, the Ballroom still had one of its crystal chandeliers, but the parquet flooring, interior lattice work, floor-to-ceiling mirror and indoor fountain, all visible in an old photograph they had seen, were gone. What remained was a shell that needed a lot of work.
The Ballroom had been built in 1926 by Amory Carhart Jr. and his wife, Isadora, possibly in celebration of a daughter's society debut. It originally faced Villa Blanca, an Italianate mansion built by the first Amory Carhart, an heir to a banking and railroad fortune, in 1900 — 15 years after Tuxedo Park was established by a tobacco magnate tired of life in Newport, R.I. Nothing is known about the Ballroom's architect (the main house, torn down in the 1940s, is believed to have been designed by McKim, Mead & White), but the building, particularly the interior, bears a resemblance to the Petit Trianon at Versailles. Amory Carhart III, whom the Kilgores reached through a friend a few years ago, told them that it was built as a place for the family to hold its parties.
The original 60s conversion had cut off about a third of the space to make room for a kitchen and dining area downstairs and an upstairs bedroom and bathroom. Ms. Goldberg had replaced the rotted parquet floor with oak flooring, and divided the kitchen and dining area with a wall. The Kilgores considered doing a full-scale renovation, but having bought a house in New York City and decided not to live full time in Tuxedo Park, they opted to simply divide the bedroom in two to create a room for their daughter, India, now 6. Instead, they focused on bringing the Ballroom back to its original grandeur.
A room that measures approximately 75 by 45 feet and has such a high ceiling presents a decorating challenge. To unify the space, the Kilgores replaced the original lattice work in the alcoves with a series of 12 plaster plaques of classical themes that they had cast in Paris (the originals are in the Louvre). They painted the walls and hung an eclectic mixture of modern and classical art, often in small groupings since anything short of an enormous painting would be lost on its own on walls so big. A beige wool carpet covers the floor, tying the room together and dulling the echo caused by the height of the ceiling. On it rests an Aubusson rug, bought at auction in London. Scale, of course, is all-important, so the furniture, much of it 18th century, is oversize.
Since they knew they wanted the Ballroom to have an 18th-century classical look in keeping with its architectural exterior, they selected French, Italian and Dutch pieces, generally of this period, which they purchased mostly at auction. While the painting and decoration of the interior took less than a year, furnishing the Ballroom took more than four years, and the Kilgores said they used crates to sit on for quite some time.
The garden also needed a great deal of work. Woods had to be cleared and a new driveway installed. Mr. Kilgore designed an overall plan and brought in a local garden designer to advise him on plantings. More than 200 boxwood bushes were put in, the hillside was terraced, a stone pathway extended, and a parterre garden created within the remains of two of the Villa Blanca's original greenhouses.
The most daunting task was repairing the huge outdoor fountain made of bronze, marble and limestone, a replica of the 16th-century Fontana delle Tartarughe (Fountain of the Turtles) at the Piazza Mattei in Rome that was cast in Naples around 1905. While a local artist was found to recarve the broken marble bowl, replacing the missing bronze turtles, added by Bernini in the 17th century, proved more difficult. But Mr. Kilgore located the foundry in Naples that had made the fountain, and that foundry was able to locate the original molds and recast the turtles. The piping was repaired and the fountain, which had probably not worked since the 1930s, now gushes water through all of its five spouts.
In the decades after the Ballroom was converted into a house — by a Hungarian couple, Anthony and Josetta Karolyi, who bought it for less than $100,000 in 1968 — it was both a romantic and demanding place to live. David and Alexandra Parker, who rented it from the Karolyis in 1993 and 1994, have vivid memories of it, especially in winter, when it reminded them of scenes from the film of "Doctor Zhivago": "On cold days, you could see indoor clouds of your own breath," Ms. Parker said. They also remembered living in constant fear of freezing pipes. There was no insulation, and the old, inefficient furnace was in a basement room that could only be reached by going into the garden and down a set of perilous stairs, often covered with snow in winter. If water that had seeped into the fuel line began to freeze, they would have to telephone a maintenance man, who came from miles away to shoot CO2 cartridges into the line to break up the ice.
That kind of problem is now a thing of the past; one of the first changes the Kilgores made was the furnace. Still, the past seems to haunt the place: Although Mr. Kilgore can't quite explain why, whenever he returns to the Ballroom and opens the elaborate iron gates at the entrance to its driveway, he feels as if he should mix a shaker of dry martinis for a party that is about to begin.
Park Life
"Tuxedo Park: The Historic Houses," edited by Christian R. Sonne and Chiu yin Hempel, with photographs by James Bleecker, is being published this month by the Tuxedo Historical Society. It can be ordered for $85 plus shipping at tuxedohistoricalsociety.com or (845) 351-2926.
The editors will talk about the architecture and social history of Tuxedo Park tonight at 6:30 p.m. at the Institute of Classical Architecture & Classical America, 20 West 44th Street. Tickets are $10; reservations: (212) 730-9646, extension 106.
An exhibition of Mr. Bleecker's photographs of Tuxedo Park will be on view from Oct. 3 to Nov. 4 at the Allen Sheppard Gallery, 530 West 25th Street, (212) 989-9919.
Friday Night Salon Series at Harmony Hall November 18 - 7:30pm
Geoff Welch, Curator of Harmony Hall, will be presenting some fascinating Ramapo Valley art history on the Hudson River School Artist, David Johnson (1827-1908). The Friday Night Salon Series at HarmonyHall on November 18, 2011 at 7:30 pm will be on David Johnson's Nature Studies in Ramapo, New York in the 1870s. In the 19th century Ramapo generally referred to what we now call the Hamlet of Ramapo (the area near NY Thruway Exit 15A) where the Pierson Brother's Ramapo Works supported a population of 800 people. This was the most important industrial site in Rockland. Ramapo Lake, no longer extant, was formed by the dam constructed across the Ramapo River by the Pierson's, ca. 1797. This lake became a noted scenic location noted for its fine fishing.
David Johnson in the 19th century was called "the best painter of trees in America" and he produced some fine drawings and paintings detailing cedars, oaks and rock formations in Torne Valley. Johnson also created a masterful painting of Ramapo Lake with Torne Mountain in the background. Johnson was a student and friend of Jasper Cropsey (1823-1900) who also painted many wonderful depictions of Torne Mountain and the Ramapo River throughout his career. David Johnson undertook several sketching rambles along Torne Brook and on the terraces of Torne Mountain during the summer and fall in 1873, 1874 and 1876. These beautiful drawing and paintings produced by Johnson, Cropsey, John F. Kensett and other important artists offer a cultural and environment window into this scenic regional landscape which is also a vital interstate watershed. Geoff's side show will include some recently located images not shown in previous lectures.
In recent years, key land acquisitions have extended the Harriman Park Boundary and protected most of Torne Mountain and Valley. Recognition of the high regard the Hudson River School artists had for this area underlines the importance of these conservation efforts.
Cheymore Gallery Presents Zeifman Newfoundland
Scott Hurst - six by seven by eleven - This Saturday at the Chey More Gallery
New Art Gallery Opens In Tuxedo!
This coming Saturday (9/17) marks the opening reception at the Chey More Gallery, Tuxedo's newest (and only) contemporary art gallery. The Gallery is the brainchild of life-long Tuxedo Park resident Mae Shore, who also serves as its director. Having been involved in the New York City art world for the past 12 years, the gallery seemed like "a perfect fit" to Ms. Shore. " I love Tuxedo. There's no contemporary art gallery in the area and it's what I know and love, so I thought it would be fun to bring that here."
Located in the Tuxedo Square building, the Chey More is hoping to showcase all types of work from painting, printmaking and sculpture to sound, poetry, and film.
The opening exhibit six by seven by eleven features the work of photographer Scott Hurst and will fun through November 12. Stop by and check it out!!!!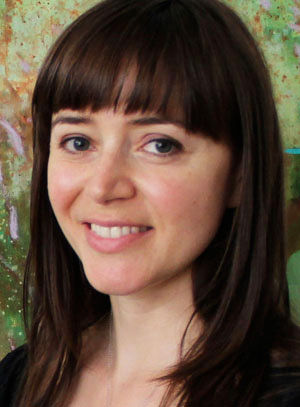 Gallery Director Mae Shore
Reminiscences From Earle Stevens
J. Earle Stevens, Jr.
This history of the origin of the men's formal dress was written in 1988 by J. Earle Stevens, Jr. (b. Nov. 23 1905-d. July 21, 2010). It was recorded based on conversations about the true origin of the tuxedo that Earle Stevens had about 50 years earlier with Greenville Kane, an original resident of Tuxedo Park and member of The Tuxedo Club.
For those of us who had the pleasure of knowing Earle Stevens during his long and fruitful life, this historical document is indicative of his love of history and especially the history of Tuxedo Park. Earle grew up in Tuxedo Park during its golden years and personally knew the early residents. His father, J. E. Stevens, completed in 1910 the still existing mansion overlooking Tuxedo Lake on Cannon Hill Road.
Earle had two younger brothers Ludlow and Pelham. He attended private school in New York City and Harvard University, class of 1929. After a short career in New York City, Earle went to England to attend Cambridge where he obtained a law degree from Trinity College. During the early years of World War II, Earle worked in London with a U.K. Government agency responsible for resettling the hords of immigrants from Europe that had fled to England. In late 1941 Earle returned to the United State to work with the State Department in Washington, D.C. . After the War, Earle went back to New York City and commenced a long and successful commercial career in Real Estate and ultimately, in Public Relations.
In December of 1968 Mary Rose Jackson and Earle were married and a few years later settled in Tuxedo Park. After his retirement, Earle remained very active throughout his long life with a myriad of varied interests and projects indicative of a person with a retentive mind and broad intelect.
Click here to read The Prince and Mrs. Potter
Click here to read Grizzy's Lark and a Legend
The Petty Project - Making Rockstars Out of Residents
If you're looking for something local and fun to do this coming Saturday night, (May 14) swing by Taverna Tuxedo for a late supper and catch Tuxedo's newest rock and roll superstars, The Petty Project. Comprised of Village residents Christian & Meg Vaught, Glenn & Kerrianne Cavada and Seth Denbeg, along with Town residents Robin Brennan-Seibel and Glenn Donovan as well Christopher "Nuz" Nuzzolo and Joel Bachrach from New Jersey, this cover band promises not to disappoint. Born out of a common love for Tom Petty and the Heartbreakers, the band has expanded their repertoire to include a wide array of classic rock tunes by artists such as The Beatles, The Rolling Stones, The Doors and Neil Young. Saturday's performance will mark the third of its kind at Taverna within the last year, each one more successful than the last. This past October the group raised over $1,500 for the local PTO when they played to a packed house of "Petty fans"
So mark it on the calendar, make a date, hire a sitter….you won't be sorry. The Petty Project will definitely rock the house!
Proceeds from Saturday's performance will go to benefit 15-year old Amy Clifford, recently diagnosed with a rare form of cancer. (for more information on Amy, click here)
*Can't make it this Saturday? Don't despair! The Petty Project will be playing at Rhodes Tavern on June 23!
Chiu Yin Hemple Reveals The Best of Her New book at Joint Library/Fire Department Benefit in NYC June 14, 2011
Chiu Yin Hempel reveals in secrets and slides the best of her new book "Tuxedo Park: Lives, Legacies, Legends" at Doubles Club, 783 Fifth Avenue, New York City.
6.30 pm cocktails/lecture ($35), dinner buffet to follow ($75 including wine, tax, tip).
Signed book available for $80, with sale proceeds benefiting Tuxedo Park Library and Tuxedo Park Fire Department.
Dress: jacket & tie. Seating very limited, advance reservations required at
TuxedoParkDoublesJune14@gmail.com
Book link:
http://www.tuxedoparklibrary.org/shop/pdf/LLL/all.pdf
Tuxedo Park Resident Janine Safer Whitney To Produce Broadway Play
Our neighbor and twenty-five year resident of Tuxedo Park, Janine Safer Whitney, is fulfilling a life-long dream of becoming a theatrical producer, with her debut as Associate Producer of the revival of Tom Stoppard's Arcadia, opening on Broadway on March 17th at the Ethel Barrymore Theatre. For Janine, she is really starting at the top, as Arcadia is what she believes to be perhaps the finest play written in the 20th century. The play is set in April 1809 in a stately home in the English countryside, where a gifted pupil proposes a startling theory, well beyond her comprehension. All around her, the adults, including her tutor, are preoccupied with secret desires, illicit passions and professional rivalries. Two hundred years later, academic adversaries are piecing together puzzling clues, curiously recalling those events of 1809, in their quest for an increasingly elusive truth.
Janine is thrilled to be part of the production and to be working with an outstanding cast as well as a playwright as celebrated and prolific as Tom Stoppard, whose works include The Real Thing, Travesties, Rosencrantz and Guildenstern Are Dead and The Coast of Utopia. It is quite a change for Janine, who is rounding out three separate careers in the areas she loves the best – rock 'n' roll (she commenced her professional life working for musicians, starting with Led Zeppelin), travel (Janine was named one of the top travel specialists in the world by Conde Nast Traveler Magazine for eight consecutive years) and now, in her third incarnation, theatre.
We wish Janine all the best (break a leg?).
To purchase, ($80 per copy + shipping) please visit the Tuxedo Park Library online store by clicking here.
A few images from the book:

Mulberry Street, New York City, circa 1900

Cora Urquhart Brown Potter

A Tuxedo Park work permit, 1895

Anita Stewart and Prince Miguel of Portugual

A "soup kitchen" sponsored by Chicago gangster, Al Capone, circa 1930s

In the bowling alley at the Tuxedo Park Library

Spencer Trask

Forsyth Wickes house
To purchase, ($80 per copy + shipping) please visit the Tuxedo Park Library online store by clicking here.
The book will be available for collection from the Tuxedo Park Library on December 4, 2010. Orders requiring shipping will be processed on December 6, 2010.
All sales proceeds benefit Tuxedo Park Fire Department and Tuxedo Park Library
A World In Which You Can Be Mayor by Tuxedo Park resident Katherine Rosman
The Texting Revolution Is Here
The following piece, written by Tuxedo Park Resident Katherine Rosman, appeared in the Life & Culture section of the Wall Street Journal on October 14: